Hirox microscope at Evertiq Expo in Warsaw
Thank you for visiting our stand at Evertiq Expo.
It was a pleasure to meet you and demonstrate the HIROX microscope and its unique features!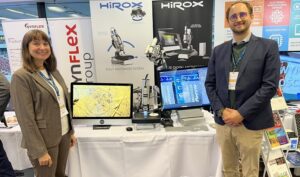 If you wish, we can also organize a demonstration of Hirox microscope  online or at your premises and prepare a tailor-made solution that will perfectly fit your application.
Call or email us any time to find out how you can get the best results with us.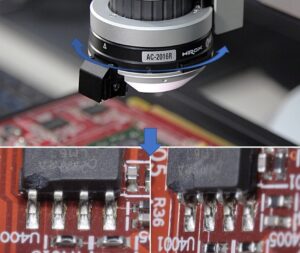 Unique 360° inspection using the patented HIROX rotating head